Event Planning Guidelines
The Phoenix Design Group, Inc. is your premiere Event Production Company in Houston. We will gladly work with you, your preferred venue contact, your event promoter, or your event planner to ensure that your event is a great success. Time and effort are the two most important aspects of planning a memorable event that stays on budget. Whether you are planning a fashion show, a black-tie fundraising event, a convention, or a wedding, preparation is your key to success. Is there one specific set of event planning guidelines? No!
Here are some of Phoenix Design's event production industry tips that we have put together to help alleviate your stress, so you can relax and watch your event come to life!
Corporate Events & Galas
Determine the purpose of your event and what your anticipated outcome is.
Set your goals for the event. How many guests do you wish to attend? How much money do you hope to raise? Do you want to make this an annual event? Do you need or want to have sponsors?
Establish your event budget.
Select your event date and the venue.
Create an event calendar that outlines specific tasks that must be accomplished by certain dates. Here are some items that might be applicable to your corporate event or gala:

Create and print promotional materials to announce the event
Select your form(s) of entertainment
Choose your decorations and florist
Determine any audio-visual, lighting, and sound needs
If you will be serving food and beverages, work with the venue or caterer
Sign any necessary contracts to secure your event's needs
Finalize the agenda and/or program
Confirm attendees
Create any materials needed for the event (programs, silent auction displays, event signage, name badges, award plaques, etc.)
Determine when you can set-up at your selected venue
Re-confirm all details with all vendors

Determine what types of vendors you need to work with to achieve the desired outcome. (Audio-visual suppliers, caterers, florists, special effects suppliers, photographers, etc.)
Find out if you need any special permits or licenses to host your event. For instance, some of the pyro-technical services that we provide require the filing of a county or city license.
Verify how you will publicize your event if it is a public event.
Attend your event for a memorable time!
Event & Convention Services
Planning and executing a Convention or Trade Show is often like putting together a puzzle! The companies exhibiting want to endorse their services and products and the show promoter hopes for a great guest turnout. Below are some resourceful event planning guidelines and tips when it comes to putting on a successful Convention.
Determine what the purpose or focus of your convention will be. Are you doing a public or private event? Will your exhibitors be selling items to profit or simply displaying services that are available? Will you charge an admission to the event?
Choose a date and time and secure the venue that is appropriate for the size and layout of your trade show.
Set goals for the event so that once the event is over, you can determine what your return on the investment was.
Establish your event's budget.
Determine what type of exhibitors you need to invite to participate and market the event towards them via paper invitations, emails, phone calls, websites, etc.
Meet with your venue and a Convention Services company, like The Phoenix Design Group, to determine what you need for your booth layout.

Select your booth drapes based upon your convention's themes or color(s)
Determine what you would like to provide your exhibitors with in their booth as a part of their booth package (tables, chairs, wastebaskets, exhibitor identification sign, carpet, etc.)
Select your table skirt color(s)
Decide if you want to utilize aisle carpet in between the rows of booths

If you will be serving food, select a caterer, and decide where people will eat at the venue.
Provide your exhibitors with drayage forms and exhibitor rental forms so that they can rent items for their booth space beyond what is included in their booth package.
If you are going to have entertainment, select and confirm all details with the selected group, band, musicians, etc.
Determine if you will need any audio visual, staging, lighting, or sound services to enhance training rooms, speaking areas, or the general area where the booths are set-up.
Market the convention to the appropriate attendees so that your exhibitors have a vast audience to display their services and sell their products to.
Finalize the floor-plan with the venue and Convention Services company once you have a final count on booths, at least ten business days prior to the date of the event.
Be on-site during the set-up to assist exhibitors as needed.
On the day of the event, hope for a great turn-out!
Weddings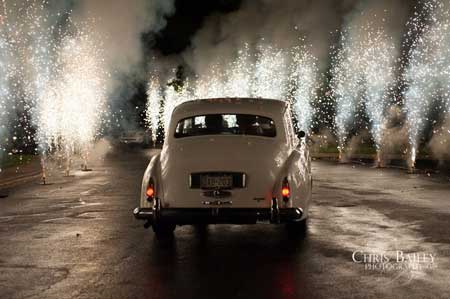 The question has been popped and the answer was "Yes!", there are many more tasks to complete among finding your dress! Below are some helpful event planning guidelines to help ensure your wedding day is one to remember!
Establish your wedding day budget.
Hire a wedding planner if desired. We will work with you or your planner on all of your special event needs.
Reserve your date and venue(s).
Construct your guest list and send out invitations.
The below items are common tasks for weddings:

Hire a photographer and/or videographer
Find a florist for all of your ceremony and reception floral needs.
Select a caterer if your venue does not offer food options.
Choose a bakery to create your wedding cake.
Book your live band, string quartet, DJ, or any other form of entertainment if needed

Depending on what type of setting or mood you are trying to achieve during your ceremony and/or reception, you might determine that you need extra effects like:

Audio Visual equipment to display presentations of photos or videos
Decorative Up-lighting to accent walls, rooms, entries, the guests' tables, etc.
Custom Monograms to create patterns of light on the ceiling or the couple's initials
Staging for the band, Head Table, or other forms of entertainment
Special effects like indoor/outdoor fireworks, fog, snow, bubbles, or confetti

Re-confirm all details with each vendor and pay deposits if applicable
Select your rehearsal dinner location
Arrange travel for the honeymoon
Order gifts for parents, the bridal party, and any other applicable wedding attendee
Schedule all personal appointments like dress and tuxedo fittings, hair and makeup appointments, final walk-throughs of venue(s), etc.
Send the final guest list to your venue and caterer
Pay remaining balances on all services
Walk down the aisle to the start of a new life